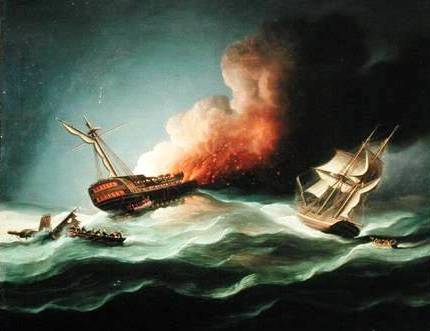 A vessel on fire yesterday.
"The Northern Territory Fire and Rescue Service was called to a vessel fire in Manunda Terrace at around 11.15 this morning."
"Acting Fire Watch Commander Eric Koomen said when the NTFRS arrived they found a yacht in the back yard of a house well ablaze."
It only took 35 words for us to find out that the "vessel" was a yacht.